Posted on November 09, 2016 at 05:00 AM
Ken Research, an industry research and information service company, in its report "India Hyperlocal Market Outlook to 2020 – Driven by Rising Startups Firms and Fluctuating Investments" claims that by the year 2020, India's Hyperlocal Market is expected to reach a whooping INR. 2,306 crore. Facebook is looking at emerging economies such as India for future growth.

With various companies likes Grofers, Local Oye, RoadRunnr, 1mg, Big Basket, Tiny Owl and various other contenders already in the market, one would wonder how would Facebook grow in this field.

Recommendations
Getting recommendations shall be as simple as posting a status update from your profile. Based on the kind of post, Facebook shall analyze the words in your status and the feature would activate.

A post asking "The best Shawarma place in Mumbai" or "Where can I find salons in Pune?" would enable this feature. This would allow your friends to provide their recommendations. If any business they recommend has a Facebook Page, the same would automatically be included in the comment. The more recommendations you get, the more the map gets populated.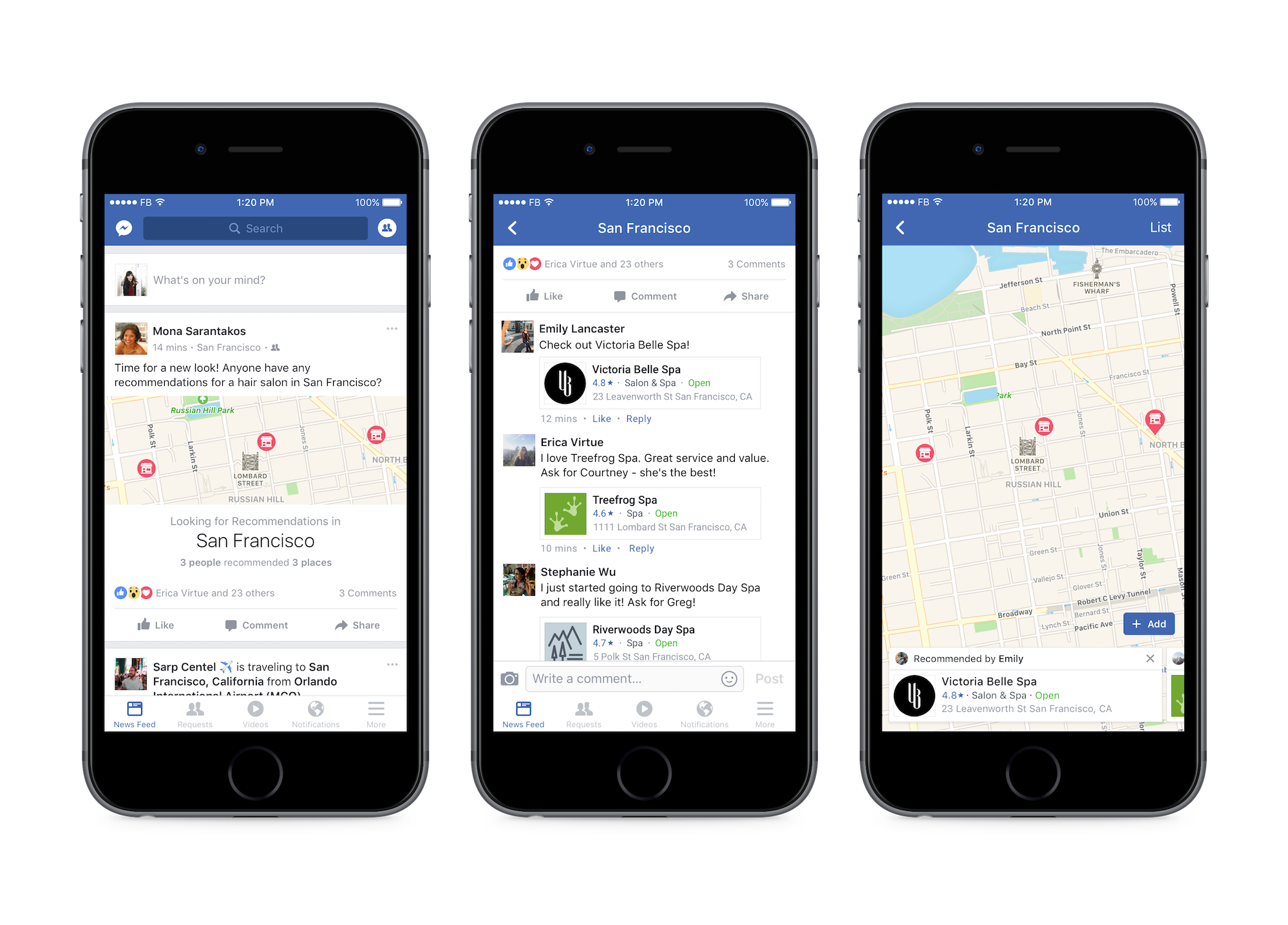 Facebook will soon allow you to book a spa appointment, order some munchies, reserve a table at your favorite restaurant or buy movie/event tickets from within its app itself, eliminating the need for you to keep various mobiles apps for each need.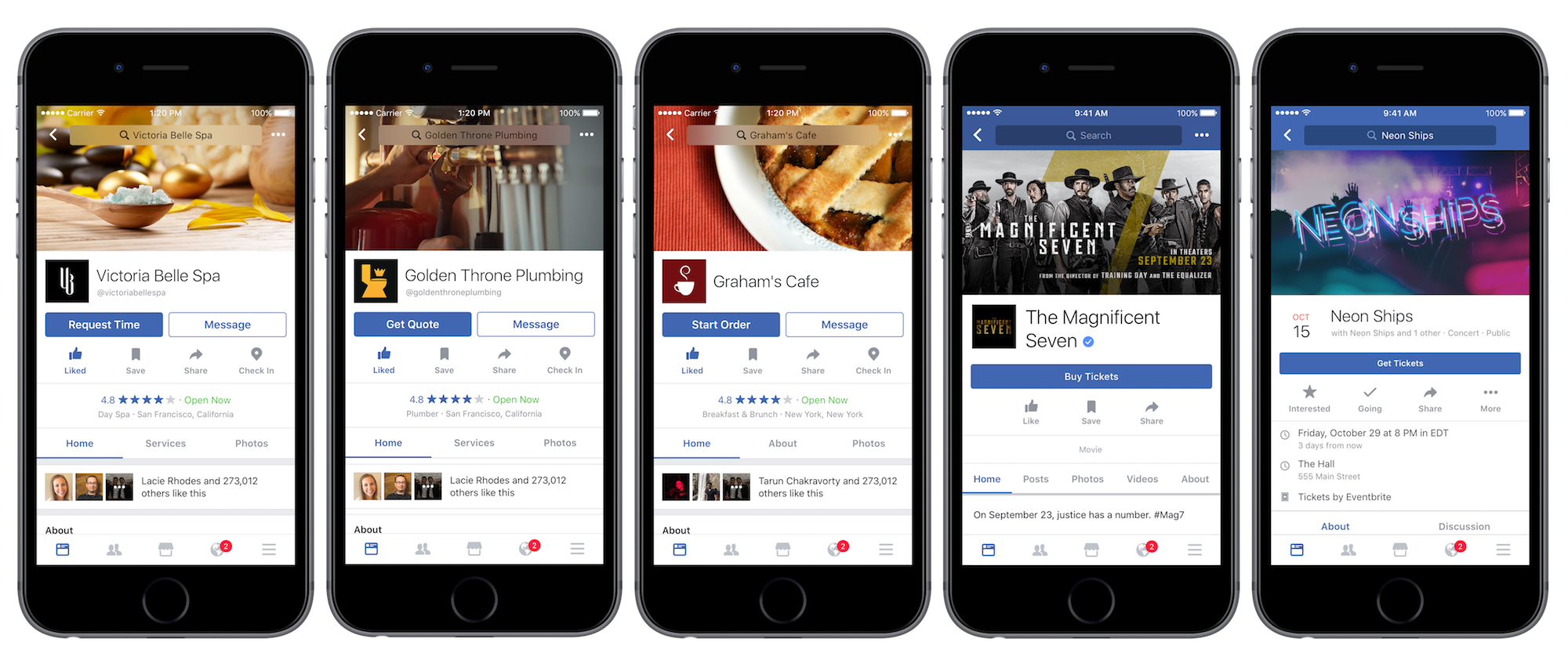 How can brands make the most of it?
Facebook reportedly has over 2 million registered vendors, businesses on the platform. It would help these vendors reach the right audience using Local Business Ads. Brands would be able to create a Map Card marking the location of the business, distance to the location and hours of operation or Call To Action buttons driving users to Send you a message or Call you.

These ads are more effective as it would be able to drive more footfall to brick and motor stores driving leads to real sales, which is something that all brands desire.
How will this affect users?
Travelling to a new city? Don't know the local favourites? Simply ask and you shall be enlightened. It eliminates the risk of the trial and error method giving user recommended locations and business as per your requirement.

You'll be able to book a table, order food, book show/event/movie tickets and much more, eliminating the need of apps like Zomato, BookMyShow, Goibibo, MakeMyTrip and the likes.

Users will also see more relevant ads on their Facebook of businesses of their interest and within their vicinity.


Want your brand to make the most of this feature? Connect with us to explore the possibilities on

[email protected]